Software Defined Data Center or Modern Data Center is referred to a Data Center that extends virtualization concepts such as abstraction, pooling, and automation to all data center resources and services to achieve IT as a service (ITaaS).
In Contrast to the Legacy Three Tier Architecture Data Center which is hardware(proprietary) driven, SDDC follows the software driven approach by using commodity Hardware and using Software to drive basic pillars of a Data Center like Hypervisor, Compute, Storage, Network, Servers. In SDDC all elements of the infrastructure — networking, storage, CPU and security – are virtualized and delivered as a services.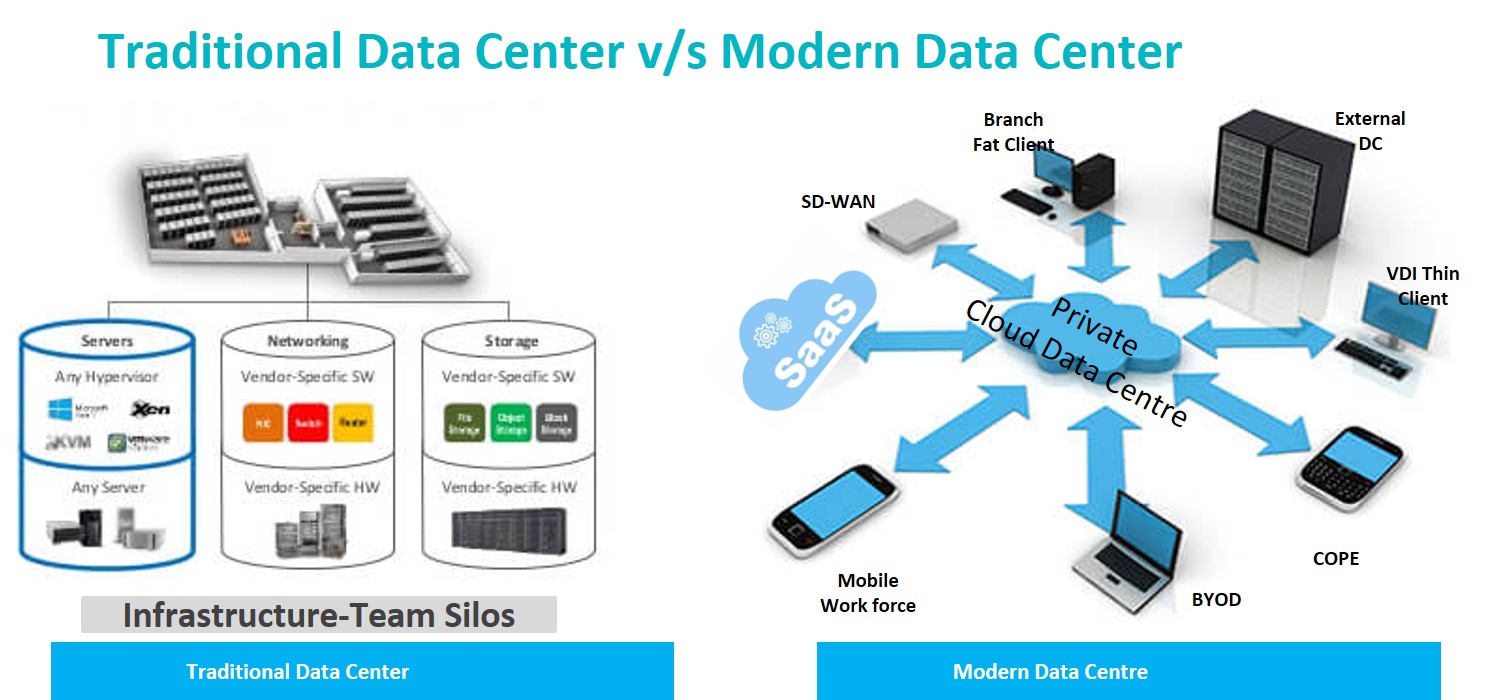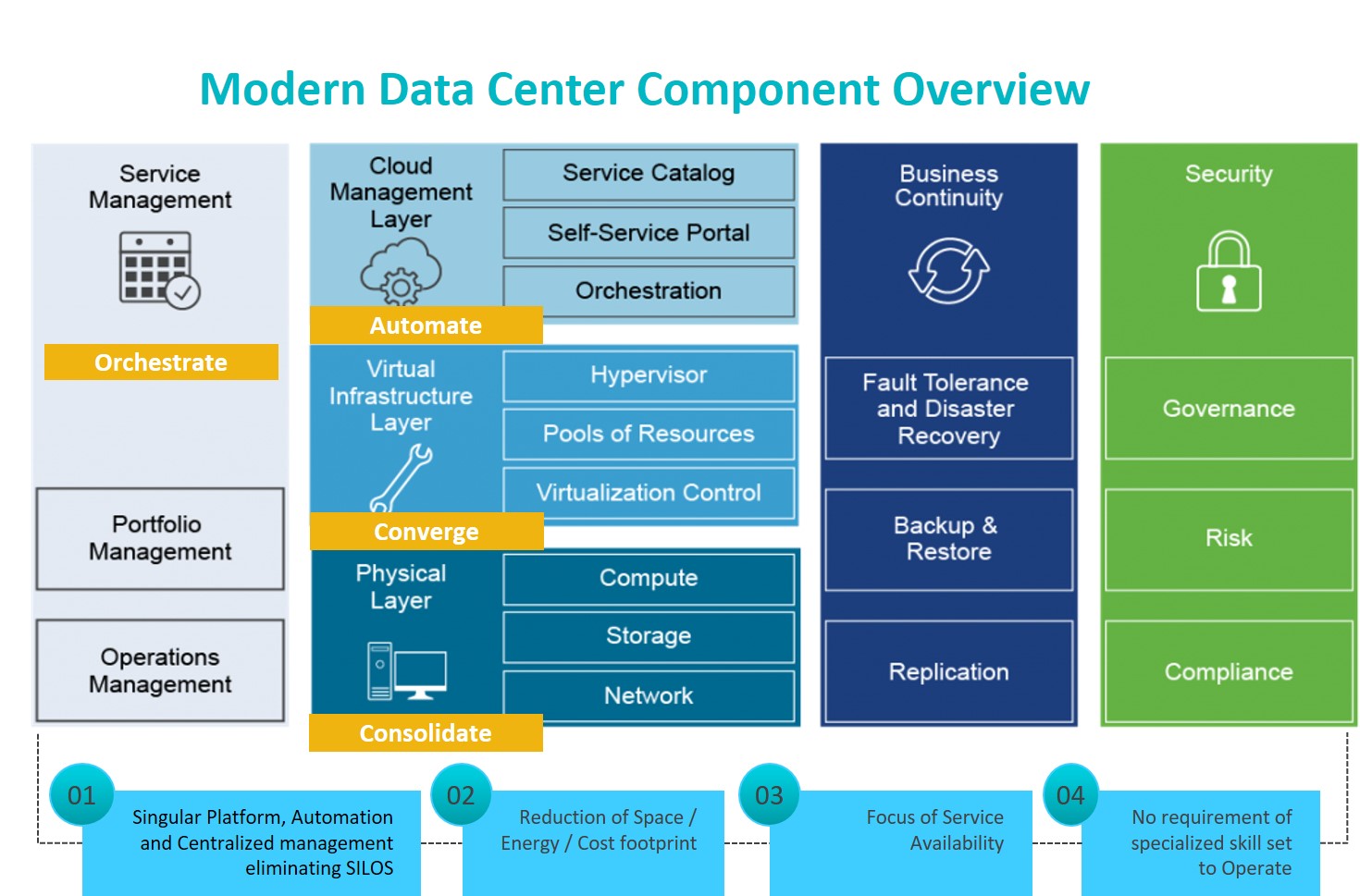 Modern Data Center or True Software Defined datacenter provides at least the following features:
Scale out Infrastructure using Software Defined Storage /Hyper Converged Infrastructure technologies.
Scale out Network Infrastructure using Software Defined Network Technologies.
Cloud like services Resource Pooling, Self Service, Automation of Service Operations, Detailed Analytic reports based on continuous Monitoring, On demand Elasticity, etc
Software Defined Security for Data Center resources and Cyber Security for any Internet Facing End-Point like Mobiles,Tablets,BYOD,etc
Benefits of Software Defined Data Center
Homogeneous hardware environment
Requires no special equipment and knowledge
Single standard hardware / software architecture
Kaigen Software Defined Data Center (SDDC) Offerings:
We use world class technology, hyper converged infrastructure in our scalable and resilient design in combination with automation[VRA] and network virtualization [NSX] tools from VMware
Our design will ensure there are No single point of failure
We build in resiliency at every level in the stack Network, Servers, Storage, Database .
Within the Data Center we create system groups based on lines of business rather than based on functions
Apply micro segmentation to apply network security policy based on these groups.
Use automation tools to automate processes and policy creation
Using software defined components for network, storage servers etc. allows us to build the desired levels of redundancy and scalability [Web-Scale architecture]
We see DR as an essential component of Cloud/Data Center strategy and help design/build Hybrid Environment using On Premise DC (Private Cloud)and Public Cloud.
The extent of public/private cloud is determined by our understanding of business needs, scale of operations and compliance requirement
Our Capabilities